Dynamic Collaboration Cockpit Reset Sessions
Discover how the new collaborative intelligence paradigm enables you to create a more inclusive, resilient, and sustainable business approach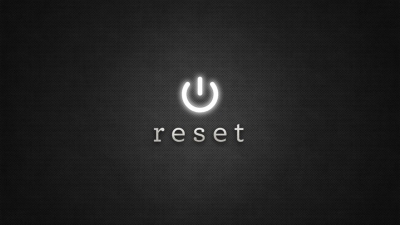 The Dynamic Collaboration approach invites you to think differently about your organization and think differently about converting your strategy to operational excellence.
Most approaches start from a limited number of concepts, an idea of coherence, linear steps, and trade-offs. Unintentionally, the associated logical, sequential thinking leads to a fragmented, narrow, and oversimplified vision of the challenges you face as a business manager. They do not help you deal with the many paradoxes and uncertainties. It often results in insufficient involvement, rework, and failing transition efforts.
In the three cockpit sessions, we invite you, together with fellow entrepreneurs and business leaders, to look at the future differently. We focus on how to deal with contradictions, conflict, imbalance, and disruption. In each session, we take a theme as a starting point and reflect on how we give it meaning and its essence.
Our starting point is that the interdependence, speed, and complexity in working together is thoroughly shaken during the Covid crisis. We ask ourselves what this means in terms of your strategy formulation and implementation. We take three subthemes of The Great Reset of the World Economic Forum as a starting point. The intention is to think about the discontinuities we are confronted with by looking at your business and operational model.
Session January 28, 2021: Macro reset
In this session, we zoom in on how thinking about economic growth is evolving. The economic system in which we find ourselves is evolving strongly. Historically, pandemics have profoundly affected trade routes, and the way trade has been conducted. In the wake of Covid-19, we are also confronted here, both on the demand side (e.g., shifting consumer behavior) and on the supply side (e.g., accelerating the digital transformation). Which macro evolutions influence your business model? How do you see their coherence? How do they influence collaboration? What potential is related to this? These are the starting questions for the 'Macro reset' cockpit session.
Session February 9, 2021: Micro reset
It is gradually becoming clear that 'business as usual' will not return soon. For most companies, the post-corona era will be characterized by finding new balances between what used to be functional and what will be needed to evolve sustainably. The pandemic creates a unique opportunity to rethink your organization and balance autonomy and cohesion, between diversity and stability, and between exploitation and exploration. In this session, we examine the choices you have in evolving your organizational model and how you can put these choices into practice. How do I let functions and roles evolve? How do I let employees take ownership of their evolving responsibilities? How do I create a true learning organization? These are the starting questions for the 'Micro reset' cockpit session.
Session February 25, 2021: Individual reset
Covid-19 undeniably has a significant impact on individuals. Homeworking and mandatory self-isolation leave their mark on many people. But at the same time, they have brought the best to the surface in people. Perhaps the most important thing is that many people have started to think about how they think about work and the things they find meaningful and do. How does this express itself to employees in your company? What silent transformations does this reinforce in the way your culture is naturally evolving? How can we start thinking differently about the well-being and mental health of employees? These are the starting questions for the 'Individual reset' cockpit session.
Meeting Times & Participation Fee
The cockpit sessions take place on three Thursdays (January 28, February 9, February 25), from 5.30 pm to 7 pm CET (Brussels time), and are organized virtually.
Unfortunately, it is no longer possible to register for the sessions. However, if you are interested in organizing a Dynamic Collaboration Cockpit track in your own organization and explore how you and your team can shape the future even better please contact jan@connecttransform.be .
Unfortunately, it is no longer possible to register for the sessions.