Dynamic Collaboration Practice Reflection Session
Become aware of how you cognitively deal with complexity right now by discussing your tough issue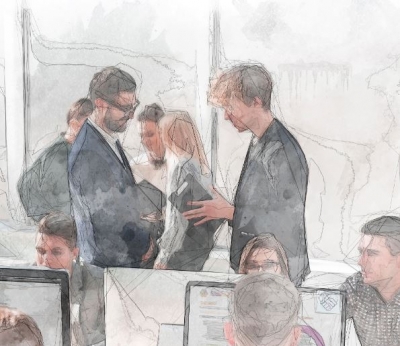 Our practice reflection sessions are designed to be mind-opening, helping you create a bigger and deeper picture of a situation of concern to you. The sessions focus on becoming aware of how you cognitively deal with complexity right now, and what new perspectives you might be able to develop regarding it. You will be led to new 'trains of thought' that have the potential to lead you to more integrative solutions. In the best case, you will be able to create a breakthrough perspective focused on the challenges you are encountering.
We conduct practice reflection sessions as a first introduction to a new methodology for dealing with complexity by way of structured dialogue. The methodology is called DTF, the Deep-Thinking Framework. Based on our organizational experience, we model for you how to apply DTF – a set of thinking tools — to specific problem situations. We enable you to measure specific situations you experience against the strength of the methodology and deepen its application over time, in the for you best way.
How sessions work
These (virtual) sessions are scheduled on request. We start from a problem or challenge you share with us. Through mind-opening dialogue with you, we enable you to experience the power of the dialogical approach to your issues in very concrete form. (We learn from you, too …).
To schedule a session, we will need from you a short sketch of a situation and challenge you presently see before you that is difficult for you to address. We shall start our dialogue with you from what you will share with us about the situation and yourself.
We use the reflection session you have booked for:
(1) unfolding and exploring the many dimensions of the challenge(s) you are facing
(2) deliberating together with you how you could clarify and refine your approach to the issues involved and transition to the desired solution in a dialogically savvy way inside the company.
A practice reflection session with both authors lasts 2 hours and costs 400 Euro (incl. VAT). You can also book an individual session with one of the authors.
Booking a Reflection Session
You can book a practice reflection session using the answer form below and transferring the fee. Together we will then set a date and time within five weeks of your approaching us.
Book your  Dynamic Collaboration Practice Reflection Session: