Inspiring Lectures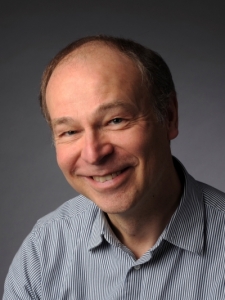 The common thread throughout Jan De Visch's lectures is building more humane organizations.   These organizations are inspired by principles that can be found in nature and in which co-evolution, eco-systemic integrity, radical care, embracing uncertainty, distributed organization, and balanced growth are central.
Each lecture highlights a building block for shaping the new paradigm. The building blocks build on the best of recent research on individual, team, and organizational development. In it, collaborative thinking is central.
The language in which the lectures are given is Dutch or English. This is mentioned each time. Registration for the lectures is via the website of the organizer.
If you would like to invite Jan to give an inspiring lecture in your own network, send him an email: jan@connecttransform.be
Thursday sept 8th (8pm-10pm CET): Facilitate work redesign and enhance organizational value creation
More than in the past, functions, and roles are constantly changing under the influence of business, operational and technological developments. The call for agility contrasts sharply with how the dialogue about evolving responsibilities is conducted. Guiding work redesign has increasingly become a specialty with specific facilitation methodologies.
In this session, Jan De Visch, Exec. Prof. at Flanders Business School proposes a dialogic facilitation approach, open to a wide range of team and organizational development facilitators, that combines a digital tool based on semantic intelligence (https://dynamiccollaboration.app/en ) with a thought-opening intervention approach, significantly impacting sustainable growth.
Organizer: Voltage Control Facilitation Lab (US) – online
Language: English
Registration: https://voltagecontrol.com/events/facilitation-lab-facilitate-work-redesign-and-enhance-organizational-value-creation/
Dinsdag 13 sept (7-9 pm). Ontwikkelingsgerichte systeemdynamieken in teamontwikkeling.
Een veranderproces start meestal met het uitkristalliseren van het 'waarom', de 'verwachte opbrengsten' en een 'transformatie hypothese'. De 'transformatie hypothese' is meestal het onderdeel in de verhaallijn die duidelijkheid verschaft over hoe de transities concreet gerealiseerd kunnen worden, rekening houdend met cultuur, processen en ecosystemen. Althans, dat is de theorie. In praktijk merk je dat de veranderkundige verhaallijnen vaak uitblinken in eenvoud en gefragmenteerde actiestapen; en zelden rekening houden met de verschillen in perspectief-inname van betrokken partijen. Het systemische perspectief blijft ook heel vaak beperkt tot een klein aantal betrokkenen die gefrustreerd zijn dat collega's onvoldoende integratief en holistisch kunnen denken. De eenvoudige verhaallijnen leiden tot weerstand en het over het hoofd zien van kritische interafhankelijkheden, wat op haar beurt vertragingen en herwerk creëert. Hoe je  hiermee omgaat, en welke condities je kan creëren om transformatie in goede banen te leiden vormt het onderwerp van deze bijdrage die gebaseerd is op het boek 'Geen samenwerken zonder samendenken'.
Organisator: SCiO-België – online
Taal: Nederlands
Registreren: SCiO Belgium – werkingsjaar 2022-2023 Survey (surveymonkey.com)
Tuesday, Sept 27th (7-9 pm) (R)evolutionize Leadership Development and Performance Management
There remains a large gap between, on the one hand, the insights from the best scientific research on individual, team, and organizational development and, on the other hand, their integration into concrete human capital practices. Learning paths usually focus on developing skills and behavioral strengths and broadening the understanding of personality or preferences. Cognitive, social-emotional, moral, and spiritual development is only marginally addressed. Employees continue to be seen as resources. However, they are not. Employees want to make a difference and are essentially creators, creative people who want to contribute and continuously shape and develop their roles. Adult development and stratified systems approaches help us better understand how people create and work together.
Human capital practices must support employees in the meaningful difference they want to make. This interactive session will explore what this means and how one can radically reshape leadership development and performance management. These are processes in which the relationship is shaped differently between evolving job design, individuals growing in perspective-taking, and teams dealing with the integration of shifting perspectives.
Using provocative propositions, short break-out discussions, one real-life example, and a series of compacted insights, we create a dialogue to shape the future of human capital and lay the foundation for creating more humane organizations.
Organizer: Center of Applied Dialectics (Austria) – online
Language: English
Registration + link:  https://www.applied-dialectics.org
Dinsdag 27 sept (10u45 am – 11u30 am) Samenwerken = Samendenken
Volgens het World Economic Forum (Jan 2022) denken 40 % van de medewerkers in Westerse landen eraan om van werkgever te veranderen. Slechts 40 % van de werknemers die meer dan 10 jaar in hetzelfde bedrijf werken zegt een goede band te hebben met hun leidinggevende (KU-Leuven, Jun 2022). Terwijl stress in 2017 nog maar goed was voor een derde van alle zieke ambtenaren, is dat ondertussen al boven de 40 procent uitgestegen (Petra De Sutter, Jun 2022). Dit zijn maar enkele grepen uit de vele statistieken die weergeven dat er iets niet klopt in de wijze waarop we onze organisaties inrichten. In deze sessie staat Jan De Visch stil bij volgende selectie van deelthema's uit zijn boek 'Geen Samenwerken Zonder Samendenken':
De drie 'verborgen' dimensies die vitaliteit en verzuim in sterke mate beïnvloeden.
Het belang van dialoog over opdrachtstelling, autonome besluitvorming én integratie.
Hebben we dat in huis?
De belangrijkste mindsetshift: medewerkers aanspreken binnen hun zinvolle bijdragecreatie.
Zes hefbomen voor de ontwikkeling van vitaliteit en betrokkenheid.
Organisator: Gezond in Bedrijf – Vitality Congres 2022 – Bunnik Nederland
Taal: Nederlands
Registreren: Vitality 2022 – Hét event voor duurzame inzetbaarheid – Gezond in Bedrijf Business School
Tuesday, October 4th (6pm – 9pm) The Dialogical Dynamics in Working With The Viable Systems Model.
In this lecture, Jan will look at the processes through which individual employees make meaning of the systems within which they work and how these meanings influence the dialogue between them. Central to this is the question of whether employees working together as a team succeed in integrating the diversity of perspectives into more comprehensive decision-making.
Stafford Beer's work has illustrated the fractal nature of organized systems. This means that a stratification in work can be discerned, levels from less to more complex. However, no one works at one level but feels more comfortable at a certain level and less at a higher level. Employees experience tension around this. In this session, Jan will show that the awareness and manageability of this tension are at the heart of organizational development processes. He illustrates this with a concrete case study and refers to the toolkit that can be used to shape the cocreation process of the next corporate form.
Organizer: SCiO-Spain
Language: English
Registration: sesiones SCiO – SCiO España
Wednesday, October 5th (7 pm – 9 pm) Coherent Action: Linking Role and Work Contributions to Each other Through Real-Time Dialogue.
The session focuses on the dialogical dimension of collaborative action. It is argued that within each of the five systems of Stafford Beer, collaborative coherence is characterized by asymmetry. Every team experiences downward momentum, which pushes destabilization away from the familiar and unambiguous, while upward momentum develops further, tests, and supplements new ideas. An oscillation toward and away from important focal ideas is seen as a constituent of how coherent action arises: there is a continuous dance between upward and downward dynamics. Finally, the session proposes ways to facilitate and enhance dialogue processes to develop real co-intelligence.
The ideas build on the best scientific research on individual, team, and organizational development. The findings reveal the relationship between system design complexity (which differs depending on the stratification level) and how individuals interpret those challenges. Perspective-taking determines how Stafford Beer's five systems unfold in practice. Differences in perspective-taking determine how collaborative thinking in the designed systems occurs practically and with or without breadth and depth.
Jan De Visch will illustrate the dynamics with two examples from actual recent organizational development projects.
Organizer: Methaphorum (UK)
Language: English
Registration: Metaphorum Webinar Series – Metaphorum